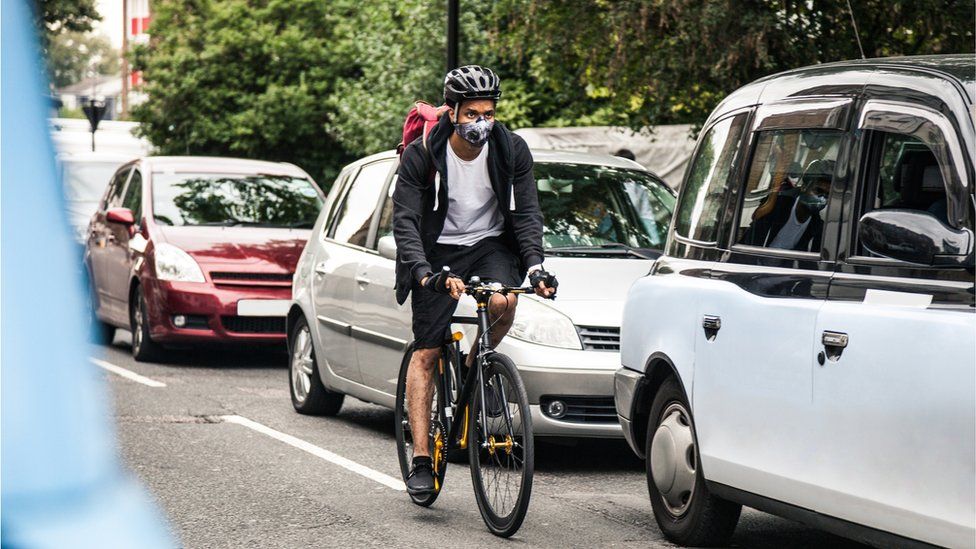 Britain is lagging way behind its schedule for cutting carbon emissions in the run-up to November's climate summit in Glasgow, a report says.
Think tank the Green Alliance says current plans will deliver less than a quarter of the cuts needed to meet the UK's 2030 climate goal.
Little progress has been made in areas such as farming (a 7% improvement), power (12%), and waste (15%), it warns.
The government said the UK is committed to meeting future climate commitments.
The UK has vowed to cut emissions by 78% by 2035 – a world-leading target.
Ministers promise that the coming Comprehensive Spending Review (CSR) and net zero strategy – an over-arching plan to de-carbonise the whole economy – will deliver carbon-cutting policies in time for November's summit, known as COP26.
Poorest countries fear not reaching UK for COP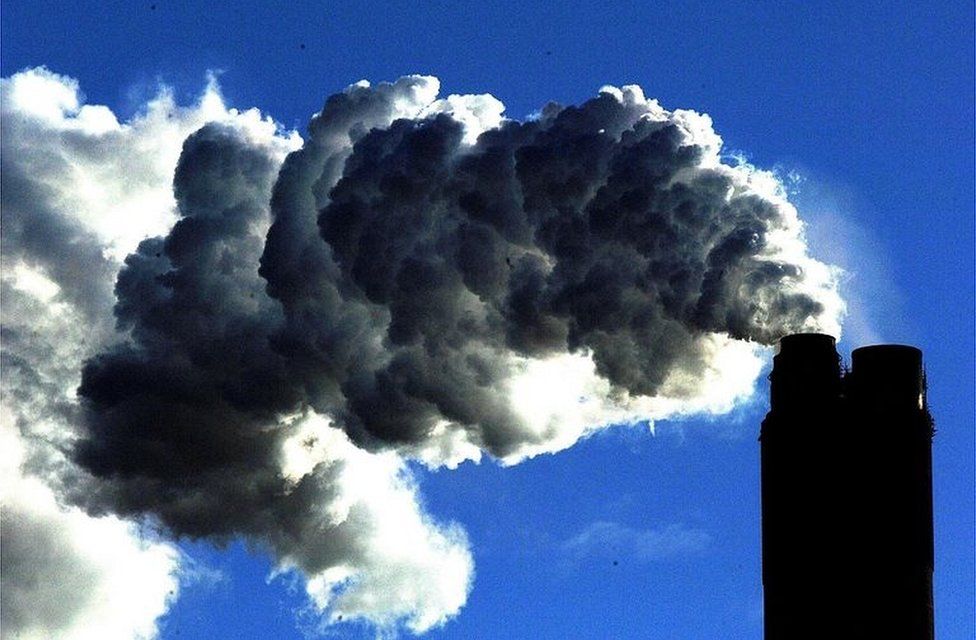 But Caterina Brandmayr, from the Green Alliance, said: "This is a make-or-break moment for the government.
"COP26 will fail without the major emitters making genuine commitments in these final 50 days – and as president of COP, the UK has to lead the way to raise ambition globally.
"Unless the net-zero strategy and CSR meet the scale of the challenge and opportunity, the UK will be headed into Glasgow with little to show by way of progress on cutting its emissions in this crucial decade."
Its report said over the past six months, transport has been the best performing government department.
It is now almost half way to hitting its departmental target, thanks largely to plans to electrify motoring.
As other departments lag behind, the report's authors are urging swift government action in five areas:
Reducing the amount of high-carbon materials used in the economy – such as steel and cement
Producing farm subsidy policies that will capture CO2 emissions
Improving transport further by setting out a legal framework for the transition to electric vehicles and stopping airport expansion
Producing an ambitious heat and buildings strategy
The buildings strategy has been held up as ministers struggle with the practicalities of helping people to insulate their homes and install expensive low-carbon heating when their gas boiler packs up.
Ms Brandmayr said: "The delay has been very disappointing. We need a comprehensive set of measures that will insulate homes, install low-carbon heating and create jobs."
Green Alliance's net zero policy tracker reports on progress every three months.
It reinforces criticism by green groups that the UK is a leader in setting targets, but not in sticking to them.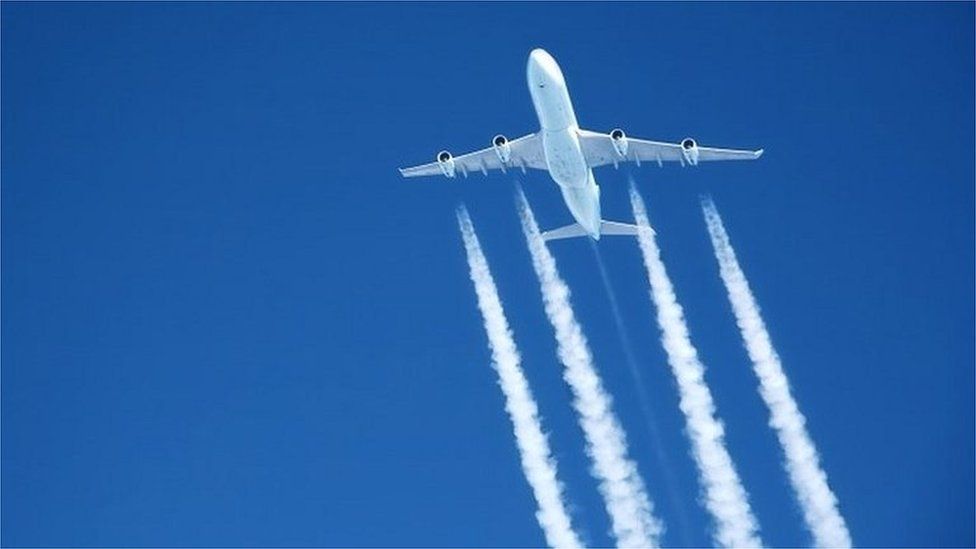 When approached for a comment, the government did not directly challenge the Green Alliance figures.
A spokeswoman for the Department of Business, Energy and Industrial Strategy said: "We are a world leader in the fight against climate change and are absolutely committed to meeting our future climate commitments, having already cut emissions by 44% over the past three decades, and are on track to outperform our current carbon budget plans which takes us to 2022.
"We have clear plans to cut emissions further, having recently published our energy white paper, North Sea transition deal, transport decarbonisation plan, industrial decarbonisation and hydrogen strategies.
"We have also secured new investments in offshore wind, electric vehicles and battery manufacturing and supply chains, and rolled out schemes to decarbonise homes and buildings. Further details will be set out in our net zero strategy."
The government's net zero ambitions have come under fire recently by right-wing Conservatives arguing that the cost of de-carbonisation would be too high.
The Treasury is reported to be worried about the final bill.
According to the Office for Budget Responsibility, in an "early action" scenario the cost of the net zero transition between 2020 and 2050 could be as little as 0.4% of GDP annually.
These costs would increase significantly in scenarios where climate action is delayed or abandoned.