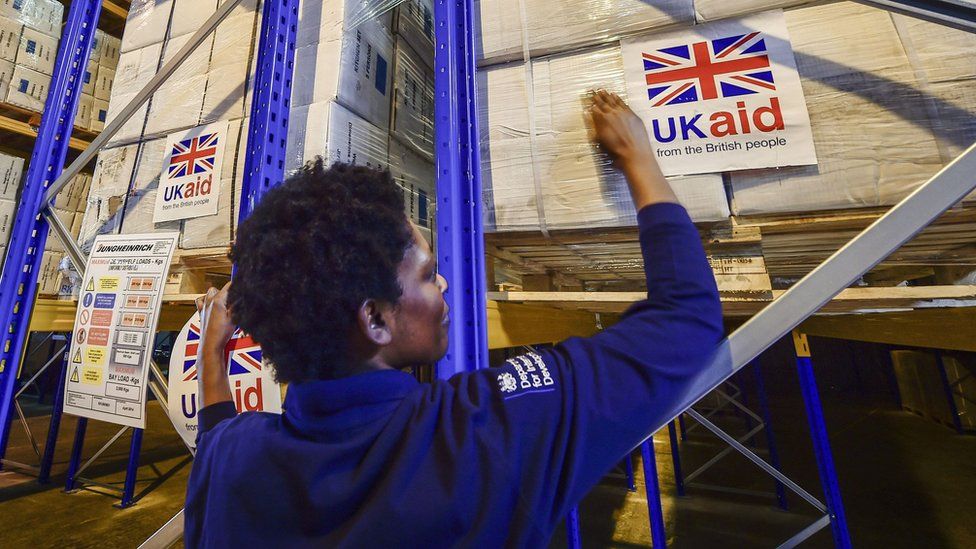 Children could die as a result of UK cuts to the overseas aid budget, a senior Conservative backbencher says.
The prime minister is facing a possible Commons defeat after cutting spending of national income on international development from 0.7% from 0.5%.
David Davis – among more than 30 Tories against the move – said some UK-backed schemes have already been cancelled and "morally, this is a devastating thing".
The government's supporters say the cut is temporary, necessary and popular.
The Conservative Party committed to spending 0.7% in its manifesto for the 2019 general election – but ministers say it is hard to justify given record levels of peacetime borrowing during the pandemic.
The cut amounts to almost £4bn, but the government said it will still spend more than £10bn on foreign aid in 2021.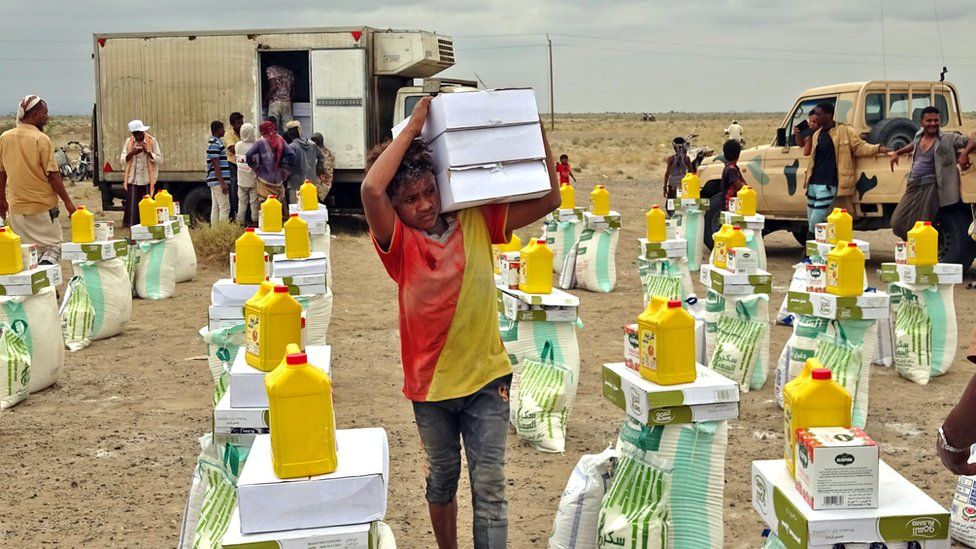 Speaking at the start of a week in which the UK hosts the G7 summit in Cornwall, Mr Davis said: "Historically, I am a critic of aid spending but doing it this way is really so harmful."
He told BBC Radio 4's Today programme if the government were to offer a compromise of a short time frame for their cut to foreign aid spending, "it helps".
But he said "if you're a small child and suddenly you get dirty water, you get an infection from it and you die, temporary doesn't mean much".
Mr Davis added: "If you're going to kill people with this, which I think is going to be the outcome in many areas, we need to reverse those immediately".
Former Prime Minister Theresa May is one of the other Tory rebels hoping to achieve a U-turn with an amendment to the Advanced Research and Invention Agency (ARIA) Bill – a planned new law to set up a new agency designed to come up with innovative policy.
It would oblige the agency to make up any shortfall in aid spending if the government were to miss the 0.7% target.
The bill is due to be scrutinised in the Commons on Monday afternoon – but it will be up to Commons Speaker Sir Lindsay Hoyle to decide whether the rebels' amendment should be put to a vote.
Voting on the bill will begin no later than 21:00 BST.
Former Labour Prime Minister Gordon Brown also criticised the cuts, telling BBC Breakfast it was "a life and death issue" and made "no economic or moral sense".
Former International Development Secretary Andrew Mitchell, who is leading the rebellion, said the UK is the only member of the G7 group of advanced economies cutting aid this year – and that "contributing our fair share of aid is essential for a successful G7 summit" this week.
"The eyes of the world are truly upon us. But in this moment Britain is found wanting, because we have removed a foundational piece of our own global leadership," he has written in the Guardian. 
The aid reduction has meant millions of pounds less is being spent on supporting girls' education, reproductive health, clean water, HIV/AIDS, the humanitarian crisis in Yemen and Syria, and hundreds of other projects.https://emp.bbc.co.uk/emp/SMPj/2.43.0/iframe.htmlmedia captionSir Bob Geldof: "We don't take the piece of bread from that child's mouth in Yemen"
Dozens of charities said there was "no justifiable economic need" for them in a letter to Mr Johnson over the weekend, and Archbishop of Canterbury Justin Welby called the cuts "indefensible" on Twitter,.
The government has promised to restore spending to the 0.7% level "when the fiscal situation allows" – but has not specified a date.
Anti-poverty campaigner Sir Bob Geldof told the BBC's Andrew Marr on Sunday that he feared they could become permanent.
Duty to 'protect our citizens'
But Solicitor General Lucy Frazer said the government would return to spending 0.7% levels "when the fiscal situation allows".
She said the UK was a big aid donor but added: "We have a duty to ensure we protect our citizens here as well as those in the rest of the world."
A senior government source told BBC political correspondent Chris Mason that if the amendment were to go through, it would be the equivalent of putting up income tax by a penny for every pound earned.
And ex-Work and Pensions Secretary Esther McVey argued the UK shouldn't "end up going into deeper debt in order to finance other countries".
Writing in the Telegraph, she said the UK should instead help poorer countries "trade their way out of poverty".
"If more and more aid was the solution, large parts of Africa would have escaped all poverty decades ago," she added.