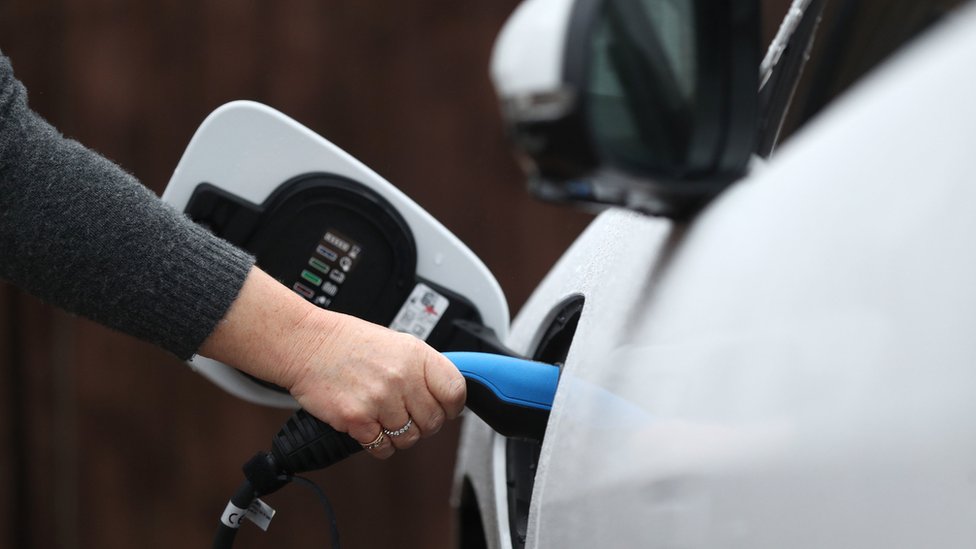 A landmark report says the UK can make major cuts to carbon emissions more cheaply than previously thought.
The Climate Change Committee says that, for less than 1% of national wealth, the UK can reduce 78% of emissions by 2035, based on 1990 levels.
This brings forward the UK's clean energy timetable by 15 years – a previously unimaginable leap.
The report says the low costs for the transformation are due to new clean technologies also being more efficient.
The authors say people can play their part by eating less red meat, curbing flying, driving less and installing low-carbon heating.
They estimate the costs of the low-carbon revolution will scale up to an annual £50bn by 2030 from around $10bn today, with most being private investment.
By 2030, they estimate that some of these costs will be offset by fuel savings of £18bn.
Prof Euan Nisbet from Royal Holloway, University of London, who was not involved with the report, said: "This is a massively important report that maps out a whole new economy for Britain to create a better country.
"This shows it can be done. It can be afforded. This is world-leading, and it'll persuade other countries also to follow the path."
But sceptics say that the committee, which advises the government on climate matters, has underestimated the eventual bill and overestimated the government's ability to deliver change on the scale projected.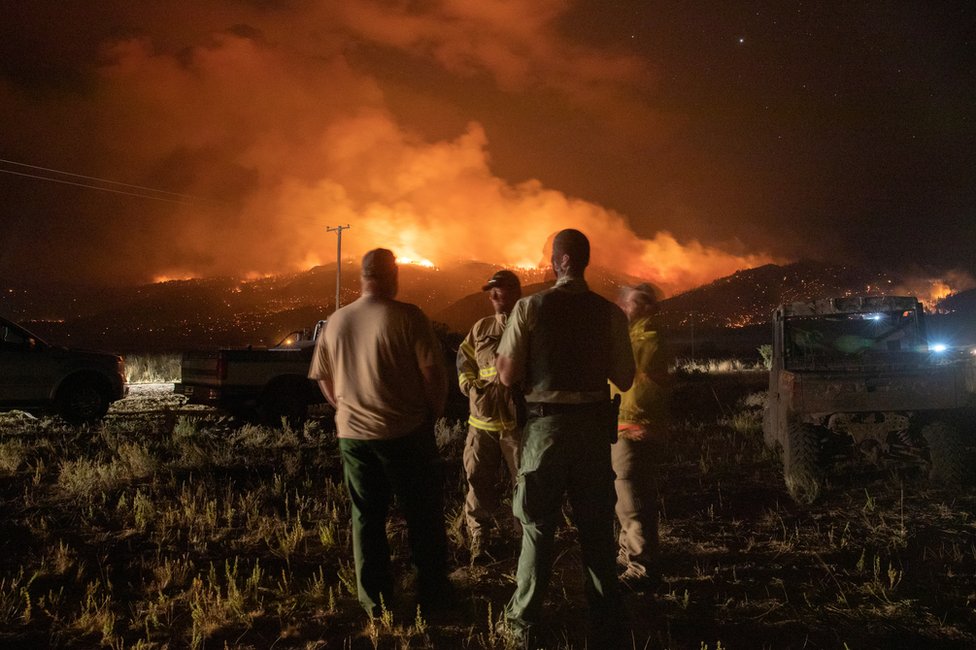 Decisive decade
But the committee, also known as the CCC, says: "The message to the government is clear: the 2020s must be the decisive decade of progress and action on climate change".
If its recommendations are carried out, the CCC says the UK will achieve its share of the UN target agreed under the Paris agreement drafted five years ago. This international deal aims to keep the global temperature rise well below 2C and "pursue efforts" to keep it under 1.5C.
So far, temperatures have increased around 1.1C and are contributing to devastating forest fires and ice loss at the poles. As a result, some scientists believe dangerous climate change may have already begun.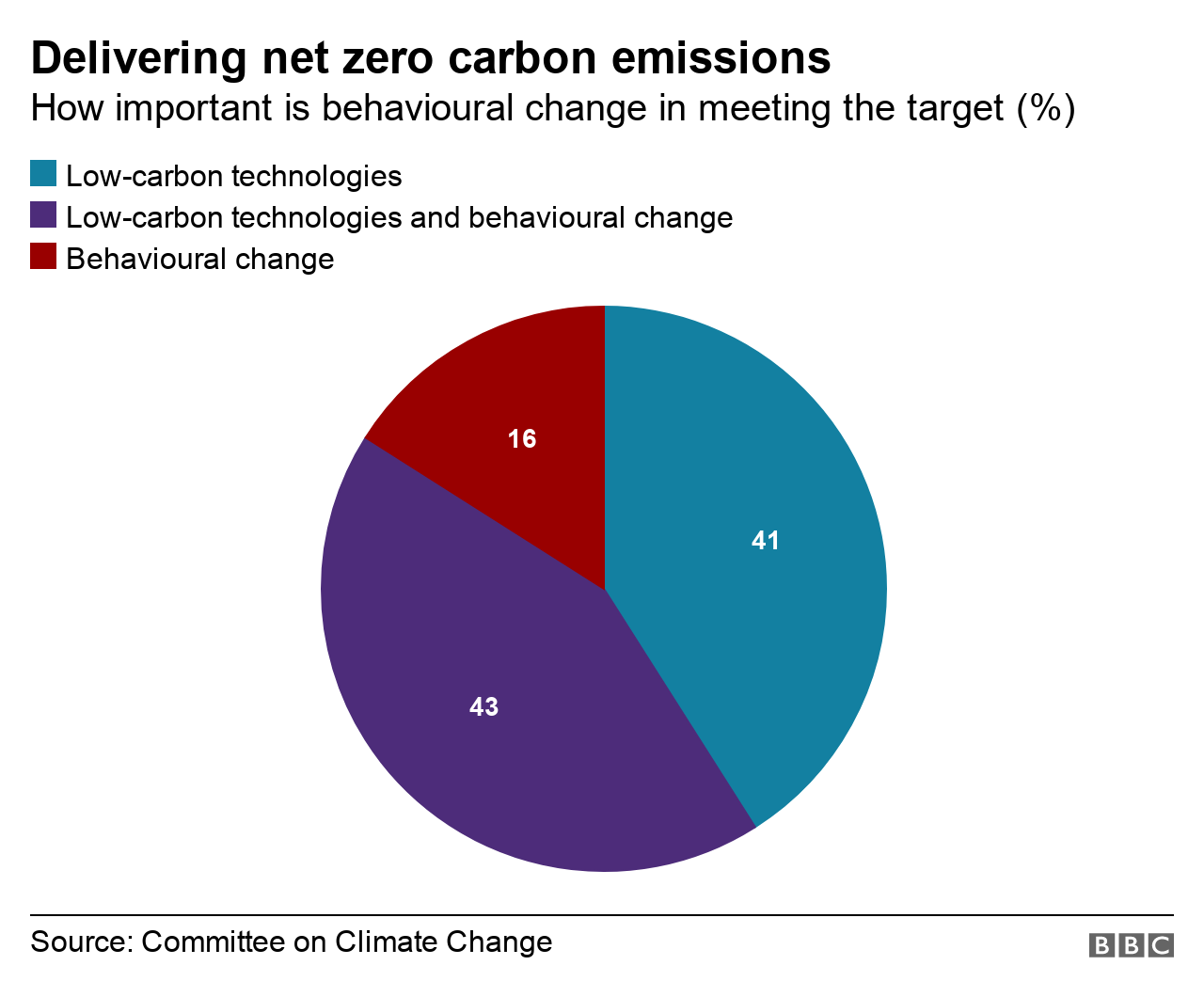 CCC members say the targets proposed for the UK's "carbon budget" period of 2033-2035 are definitely achievable, so long as the government moves urgently.
The advisory body says the shift to electric vehicles will prove cheaper than sticking with petrol cars because the former is about three times more efficient.
That means the government may need to claw back tax income by imposing pay-as-you-drive schemes.
But the committee warns that ministers will need to shield the poorest in society.
It will cost, for instance, an average of £10,000 to insulate a home and install low-carbon heating such as heat pumps. The report says the government must find £3-4bn a year to support households make the transition.
Delighted reaction
Ministers will also need to cushion low-income households from what's estimated to be a £100-a-year rise in electricity bills by 2030, although the report says this cost may be reduced by making appliances more efficient.
Environmental campaign groups have expressed delight that the costs of a clean society will be cheaper than previously thought, although they need convincing that the government will grasp the challenge.
They point out that recently the Chancellor committed just £1bn to insulating homes to save emissions, whilst pledging £127bn to HS2 and new roads that will increase emissions.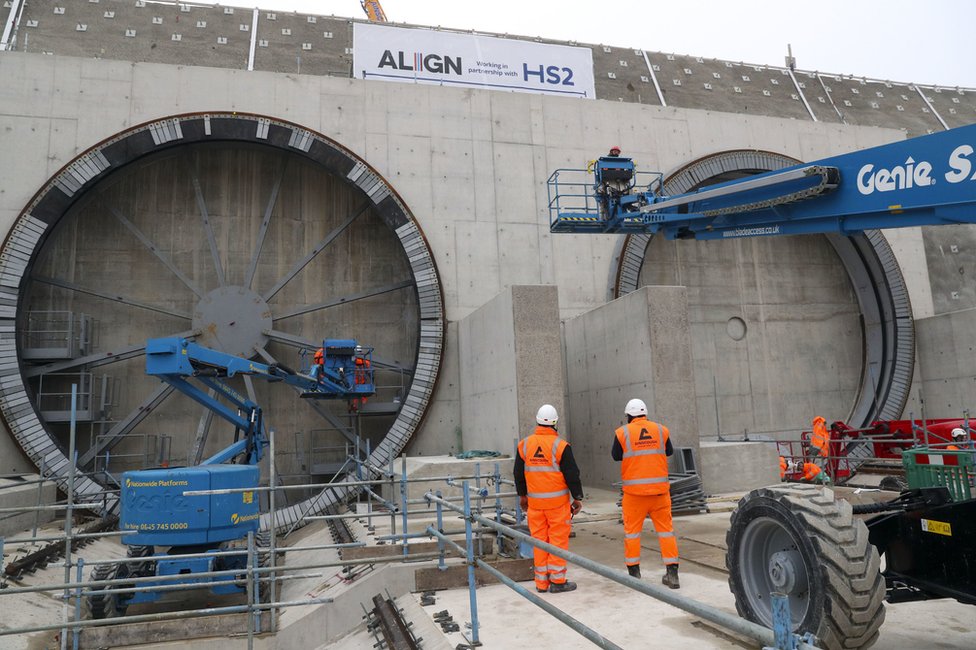 The report says to get the best results, the UK government must start cutting emissions aggressively, to prevent them accumulating in the atmosphere.
It sets out the following conditions for success:
To reduce demand for activities that increase carbon emissions. This means curbing the projected growth in flying and leaving cars at home wherever possible
To reduce meat-eating. The committee thinks current dietary trends will result in a cut in red meat consumption of 24% by 2035, and suggests low-carbon lab-grown meat may be on the table by then
To encourage the take-up of clean technology, such as electric cars, heat pumps, hydrogen boilers and carbon capture and storage (CCS) – where emissions are buried underground
To expand low-carbon energy: wind power, solar power, hydrogen and, probably, nuclear
To offset emissions that can't readily be cut by that time, such as from farming and aviation. This would include planting trees and using CCS.
The report says: "Many people can make low-carbon choices, about how they travel, how they heat their homes, what they buy and what they eat."
It also includes a measure of popular opinion, gleaned through the recent UK Climate Assembly – where members of the public participated in sessions with climate experts to establish a dialogue on the best ways to cut emissions.
The assembly called for a tax on frequent flyers, a ban on selling polluting sports utility vehicles (SUVs), and a cut in meat consumption – although it stressed that people shouldn't be coerced into changing behaviours.
The CCC estimates that 16% of the effort to achieve the targets will come from behaviour change, such as shifts in diet or flying less. Another 41% will come from painless improvements in low carbon technology, and 43% will be a combination of technology and behaviour change.
There will be a revolution in homes and how they're heated. This will involve insulating many more homes, making all new gas boilers hydrogen-ready – able to use cleaner hydrogen as a fuel – and making greater use of heat pumps.